I specialise in fast turn-around Graphic Design for Restaurants, Cafés, pop-ups and street food events. This includes point of sale, flyers, menus, packaging and digital marketing collateral – I also work alongside entrepreneurs and start ups to create restaurant and cafe brands from scratch. For my latest restaurant website design and branding project please visit The Tree House Soft Play Cafe.
The key to effective cafe or restaurant branding is consistency; for example – a good restaurant marketing campaign will use consistent messages and designs in all marketing materials, including the interior and exterior signage and decor.
When creating a Restaurant brand from scratch a number of aspects need to be considered :
Core Values
Is the brand to have an ethical slant? Will the food and drink served be Fairtrade, Organic, locally sourced or 100% Natural and GM/additive free? The design and marketing campaign should clearly define the core values and it's those values that create brand loyalty.
Target Market
Your design concept should attract your target market. For example – if your target market is catering for weddings then your designs may need to portray sophistication, elegance and use light, airy colour palettes (obviously it's never that black and white in the design world). Utilising Social Media is a must for all restaurants and cafés and if used correctly can define a personality for the brand and create fierce brand loyalty.
Consistent Image
Ensure that your advertisements, signs, menu, and interior decorating all work together to define and compliment your brand as well as your core values. You could also use scents and music to bolster your branding efforts. Once your brand image is defined your customers will associate the smell of your food, the use of imagery and the sounds they hear with their experience and your company name. In adhering to consistency you limit the  recall issues associated with poor brand recognition – "I had an amazing meal last night, although I forget the restaurants name" – it's all about linking the brand with the service. Getting the graphic design for restaurants or cafes right first time will massively improve your chances of success as in a world of infinite choices image and food offering go hand in hand.
The below has been taken from www.webstaurantstore.com
10 Elements of a Restaurant Brand
We all have our favorite brand that we choose to support. Usually, it's because we identify with that brand on some level. The clothes we wear, the car we drive, and the way we decorate our homes are all methods of self-expression. To create a cohesive brand, you have to have all or most of the 10 elements listed below:
1. Concept
This is usually the first thing a restaurant owner decides on. A restaurant concept includes things like: style of food, type of service, and other distinguishing features. Is there a need for another American grill in your town, or is the market saturated? Surprisingly, it's not impossible to roll out your original concept, but gear it towards an unexpected demographic.
2. Demographics
Think about who your target audience will be. Are you aiming to serve families, romantic couples, businesspeople, or some combination? Are they trendy or traditional? What's your customers' price point? These are all important questions to ask when considering your demographic.
3. Mission Statement
This should be one concise paragraph that explains the overall thought behind your business. What is your restaurant aiming to achieve on an emotional level? What are you providing to customers that they can't find elsewhere? These are the kinds of questions your mission statement should answer. Once you have your mission statement worked out, you can use those words to guide the rest of your choices as you make decisions about all the other elements of your brand.
4. Name
Restaurant names are important. Your name should be unique, yet memorable. Your name should give guests a good sense of what kind of food you serve and what they can expect when they walk through your door.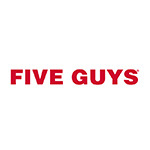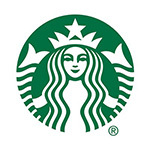 5. Logo
While symbols can be major components of logos, they're not always necessary. In fact, a well-chosen font can be just as effective in summing up the feeling of your business on your signage, website, menu, and advertising. Symbols are not essential.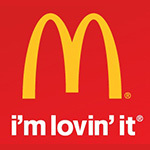 6. Tagline
A tagline is a brief statement (typically no more than 5 words) that sums up the defining feature of a brand. You'll often hear taglines on radio ads or see them below a logo. Taglines should be a catchy interpretation of the mission statement.
7. Website
While a website has never been a traditional "necessity" for the success of restaurants, it deserves all the time and care you put into the rest of your brand elements. Your website will likely be the very first impression guests will have of your business, so designing a website that's easy to understand and visually appealing is worth it.
8. Ambiance
Restaurant ambiance is extremely important. While it's true that some people seek out the best greasy spoons (and there are plenty of examples of seemingly unassuming establishments that somehow become renowned as "the best" fried chicken in the country), most restaurants do need to rely on creating a distinct and pleasant ambiance.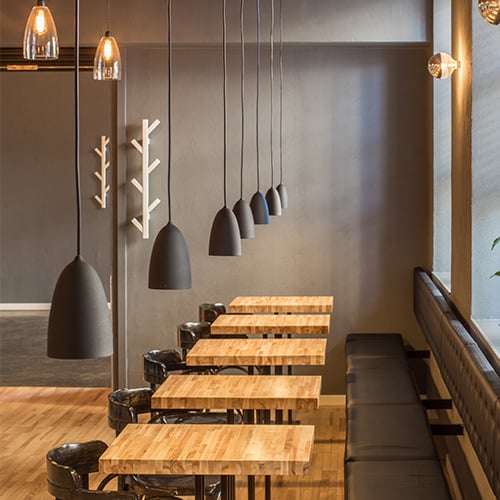 Lighting
Interior Design Elements
Serveware, Barware, and Other Details
Color scheme
Music
Server clothing
Even server attitude!
9. Branded Merchandise
Even though you may think of branded merchandise (like tee shirts and beer glasses with logos on them) as being mostly found in breweries, there are some opportunities to offer keepsake products in other styles of restaurant as well. Back in the day, nearly every restaurant and hotel used to provide free matchbooks with their logo and contact info on them. And while matchbooks may be a thing of the past, the same concept applies to other inexpensive items that you can either give away (like pens and stationary) or sell (like tote bags and Christmas ornaments). Especially if your restaurant hosts weddings or parties, customers may love to purchase a memento of their time there. And the more your customers share your logo, the better brand recognition you'll get.
10. Food
Menu planning is a huge component of your restaurant brand. From the ingredients you use to the name of each dish, try to check every decision against your mission statement to make sure it fits. If you advertise your restaurant as a farm-to-table establishment, make sure you focus on how and where your food is sourced. If you want to be the best burger joint in your town, take extra time to find the perfect bakery that can provide your signature brioche burger buns.
SaveSave